The colder months always bring with them a flurry of events such as weddings, the festive season, shopping, travel, etc. However, due to the COVID 19 pandemic, almost everything has come to a standstill. Winter can also induce a case of feeling sad, a form of depression known as Seasonal Affective Disorder. This is triggered by the deprivation of sunlight and is more prominent across the North of India, where winter tends to be harsher and spans a longer time.
Even simple tasks such as household chores and keeping up with your daily responsibilities can seem like a big task, as motivation plummets with the dip in temperatures. While it may seem difficult or even impossible to make time for exercising, keep in mind that exercising can keep your mind and body healthy and fit. Endurance exercises lead to the reduction of reduced cardiovascular risk. Push aside the thoughts of wanting to stay in bed with a warm blanket and follow these tips to stay active.
1. Embrace the indoors
The pandemic and the cold can be a recipe for disaster if you like to workout outdoors. But stay determined and embrace the indoor space. Make the most out of the equipment available at home to get your movement in. You can use water bottles for resistance training if weights are easily available to you. Alternatively, you can also use your body weight to do squats, lunges, crunches or push ups.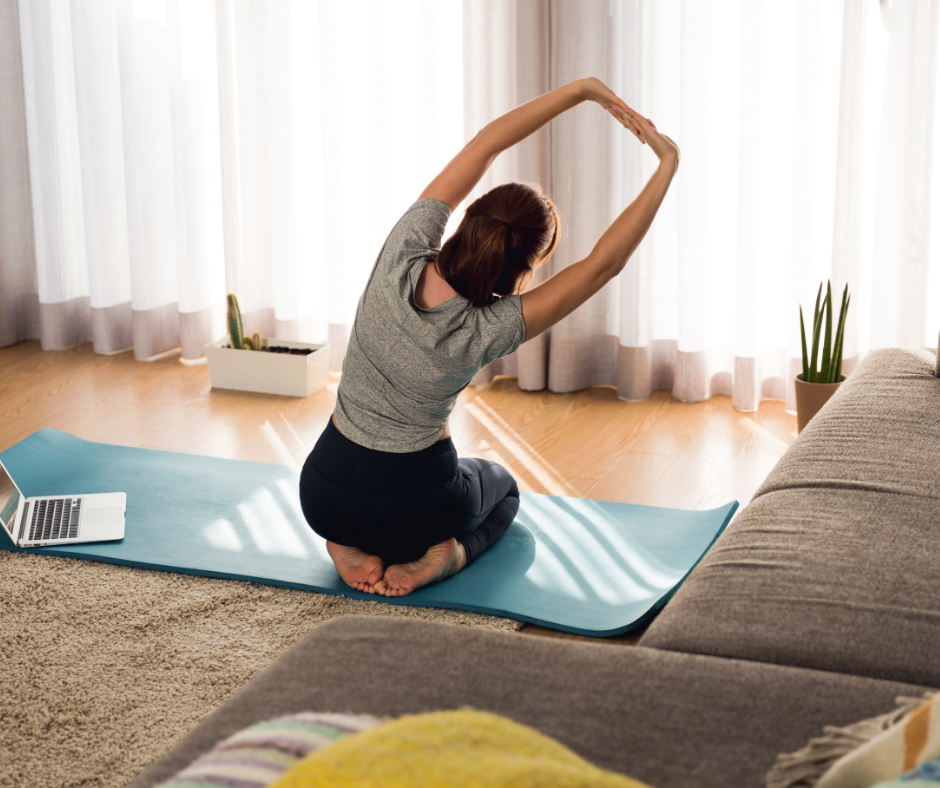 Create a makeshift gym indoors dedicated solely to your workouts. This will help you feel motivated as you will have a place to workout everyday, free of any other distractions. Use the stairs at home for your workout, do aerobics, the options are endless if you creatively use the indoors.
2. Prepare well
If the weather outside allows you to take a brisk walk or go for a run, be sure to prepare yourself against the cold. If you want to do an activity outdoors, protect yourself with layers. Layering will insulate your body and keep you warm. Moreover, if you feel yourself starting to get too hot, you can always get rid of the outer layer. Ensure that the layer on the inside, closest to your body is sweatproof and allows moisture to be wicked away.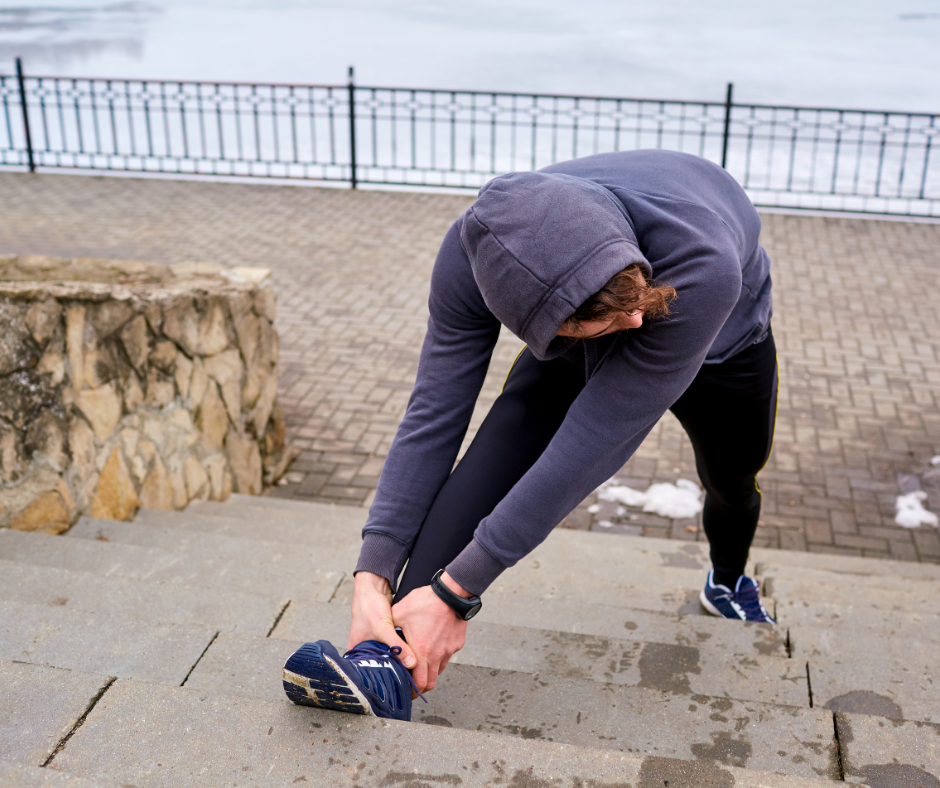 3. Small movements
Exercising doesn't necessarily mean sweating relentlessly. You can even boost your metabolism with low-intensity activities such as yoga or taking a walk. Yoga can help build strength, increase your flexibility, help you relax and refresh your energy levels as well, which leads to an increase in serotonin. The general air of festivities can lead to you binge eating and moving less and even small, micro movements can help you stay fit.
Remember your goal and instead of hibernating, use the winter months to stay focused on your fitness for the coming warmer season of summer. If you choose to remain inactive, you will have to spend more time after winter getting back into it and increasing your stamina. It has been found that regular exercise can prevent or delay type 2 diabetes, thus fending off the need for diabetic care and treatments. So, keep your eye on the prize and get some movement in, however small it may be.
4. Group activities
Feeling low on motivation? Don't hesitate to get your family involved.
Group activities are always helpful in keeping you on track. Switching up your exercise routine by exercising as part of a group can help you feel less fatigued and your muscles won't be overworked, they will have the time to recover. You can even sign up for online classes everyday so that you feel part of a group and think twice before skipping a day.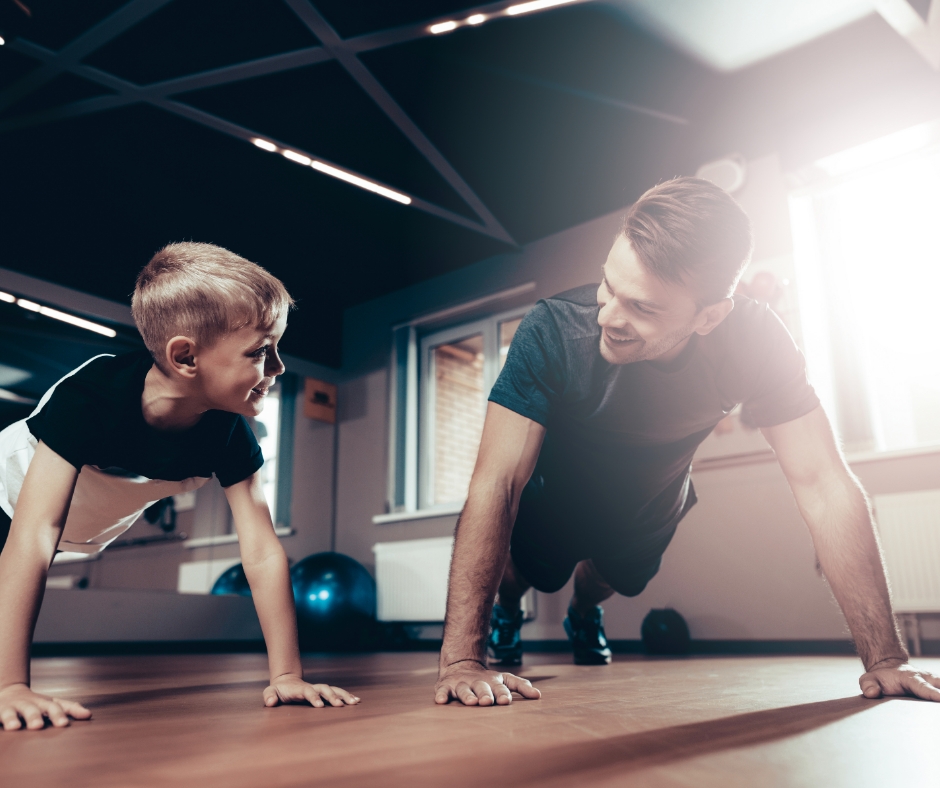 5. Stay nourished
It can be tempting to indulge in comfort foods as you try to stave off the winter blues. But there are numerous healthier options to fuel yourself up for your workouts, aiding you in building a healthy diet regime. Locally available, fresh produce in the colder months includes vegetables such as spinach, beetroot and sweet potatoes. Load up on these nourishing foods and remember to up your Vitamin D intake with fruits containing citrus, as you are less exposed to the sunlight.
With the days becoming shorter and darker, it is easier to bundle up with blankets and excuses. However, exercising in the cold weather can increase your endurance, maintain your stamina for the summer, and even keep you from feeling sad. Exercise can help reduce high blood pressure which is one of the major stroke causes and reduce risk of obesity related conditions. Furthermore, it can help you battle your holiday indulgences and ensure that you have a good immunity, especially with the pandemic still at large.