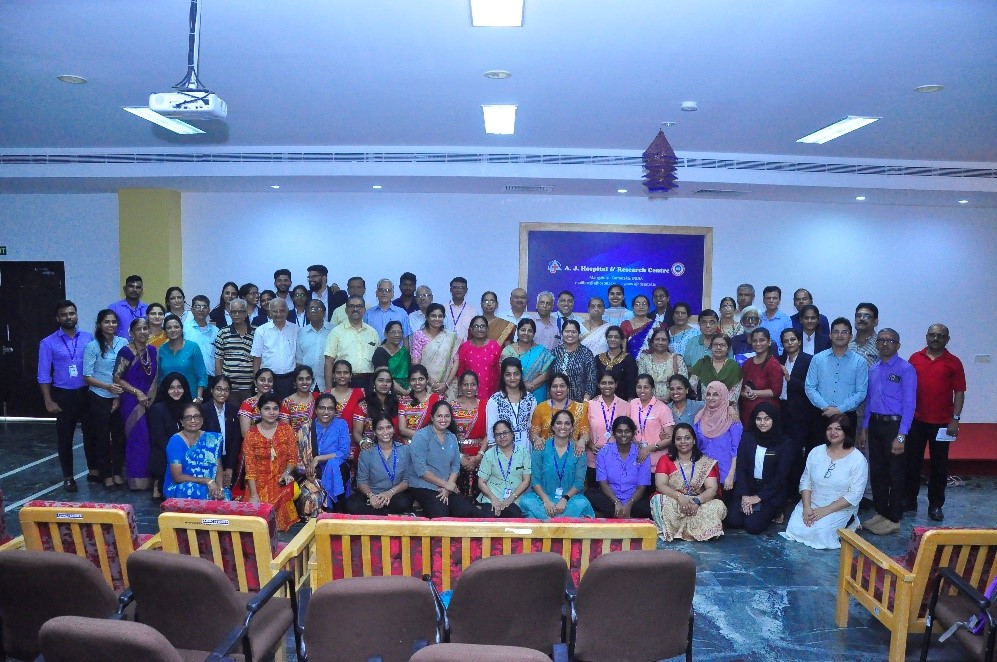 Report on "Vriddhi" 2 Elderly Day Programme at
A. J. Hospital & Research Centre, Mangalore
_____________________________________________________________________________________________
The "Vriddhi" 2 Elderly Day Programme held at AJ Hospital & Research Centre on Wednesday, November 8, 2023 at 10 am in Conference Hall, 2nd Floor, AJHRC
Health Talk by Dr. Naveen Rodrigues, Consultant Palliative Care Physician :
Dr. Naveen Rodrigues, gave a health talk on "Overview and Health problems associated with aging". He addressed queries raised by the elderly members.
Introduction to "Vayah Vikas" Zoom meeting :
A Zoom Meeting with Vayah Vikas was held, featuring a brief introduction by Mr. Shankar Ranganathan and Mr. Srinivas. The elderly members actively participated by asking questions and raising doubts related to the registration and uses of the Vayah Vikas community during the program.
Talk on Importance of Insurance by Mr. Manojkumar CH, Manager Corporates :
Mr. Manojkumar delivered a talk on the importance of insurance for elders. Queries answered by Hospital Administrator and DMA.
Health Check-ups conducted :