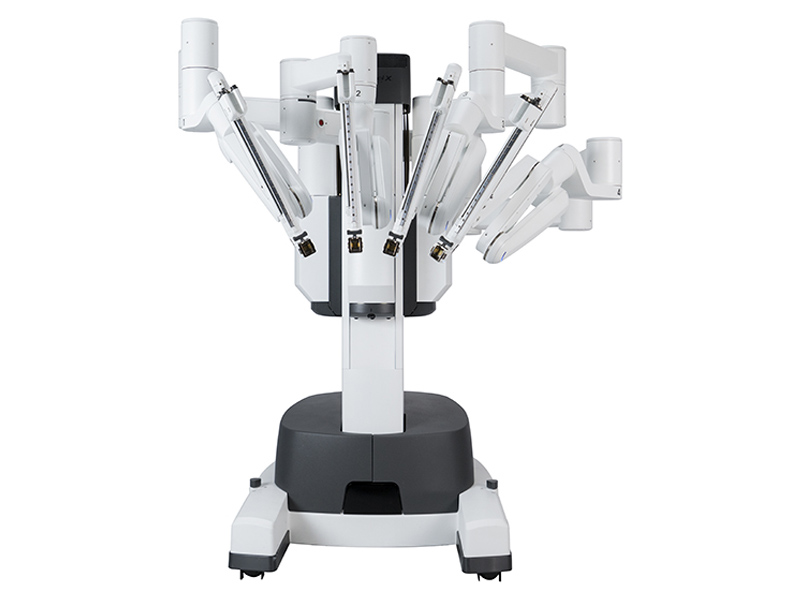 Ever since its inception in 2001, A.J. Hospital & Research Centre has been upgrading the facilities to meet its objective of providing world class healthcare facilities in Mangalore. It was the dream of Dr. A. J. Shetty to make the best of healthcare facilities available in the coastal region of Karnataka.
A.J. Hospital & Research Centre has always been in the forefront providing the best of healthcare that matches the best in the country. It has many firsts to its credit in the field of patient care and latest equipment. A J Hospital is introducing "Da Vinci fourth generation Robot Assisted Surgical System", which is only 4th in India.
What is Robot Assisted Surgical System ?
Robot assisted surgical system helps the surgeon improve quality of surgery by magnification, which helps conduct the surgery with precision and improves surgical outcome significantly.
Does the Robot replace the surgeon ?
No. It only helps the surgeon to do the surgery with more precision.
Benefits of Da Vinci 4th Generation Robot Assisted Surgical System:
Shorter hospitalization;

Reduced pain and discomfort;

Faster recovery time and return to normal activities;

Smaller incisions resulting in reduced risk of infection;

Reduced blood loss and transfusions;

Minimal scarring;

More precision in surgery resulting in better surgical outcomes to the patient.
It is advanced to Laparoscopic surgery. It can be used in Urology, Gynaecology, Surgical Gastroenterology, Bariatric surgery, Onco-Surgical and General Surgery.
For more details, please contact us:
Marketing Department
A.J Hospital & Research Centre,
N.H - 66, Kuntikana,
Mangalore - 04
Phone: 0824- 66133252