The Covid-19 Pandemic has been disastrous on a global scale. While researchers and scientists struggle to come up with an effective vaccine, we're left seemingly at the mercy of physical distancing, staying indoors and wearing masks while traveling. Simultaneously modern medicine and the various experimental treatments have led to various red herrings that have led to false positives in finding treatments.
That being said, cases are on a rise and with no decline in site it is very important to ensure that we do not expose ourselves to the virus. However, in the case of an exposure it is vital to know the early signs and symptoms that you may develop, the steps you should take to keep you and others around you safe, and whether or not you need to rush to your nearest hospital. Here's a comprehensive guide.
1. Stay Indoors at all times
As a priority, it is mandatory that you stay indoors. This is imperative because curbing the spread of the virus is just as important as treating yourself. Remember, if you're staying indoors with senior citizens, or children. Identify who is infected and who isn't and find a way to isolate the infected person immediately.
Practice physical distancing at all times and preferably isolate yourself in a different room. Be sure you don't interact with them physically and remember to wear a mask at all times. Sanitize your hands with an alcohol sanitizer or wash them with soap for 20 seconds to wash away any virulent matter off your hands. Refrain from touching your face as well.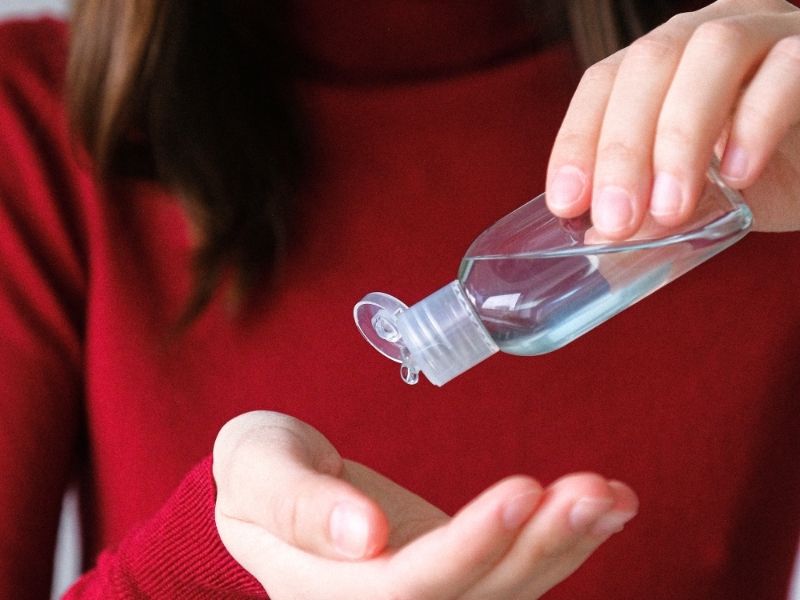 2. Get Tested as soon as possible
Be sure to get yourself tested if you have any of the following Symptoms:
Fever that lasts for one day.
Loss of taste or smell.
Dry cough.
Extreme fatigue and tiredness.
If you live with individuals in the house who do not show symptoms, get them tested anyway since the coronavirus can manifest in people and show no symptoms. This condition is commonly known as being 'asymptomatic'. It is considered worse since individuals who may be asymptomatic can spread the virus without their knowledge of it.
A coronavirus RT/PCR test is highly recommended even if there is a shred of doubt. It is advised that you do not delay, since a delay in the test may cause a delay in receiving treatment and can be fatal.
3. Read up about the Coronavirus from trusted sources
Staying away from trail mails and text messages on the coronavirus is step number one. Understanding that the virus spreads only through respiratory particles and not touching one another is number two. Number three, consult your doctor online for more information on the virus and explain your symptoms to them very clearly.
If you have an inkling of doubt about your health, your physician will be able to help you out with the right information and resources. It is also advised that you visit the WHO Website and understand the virus well.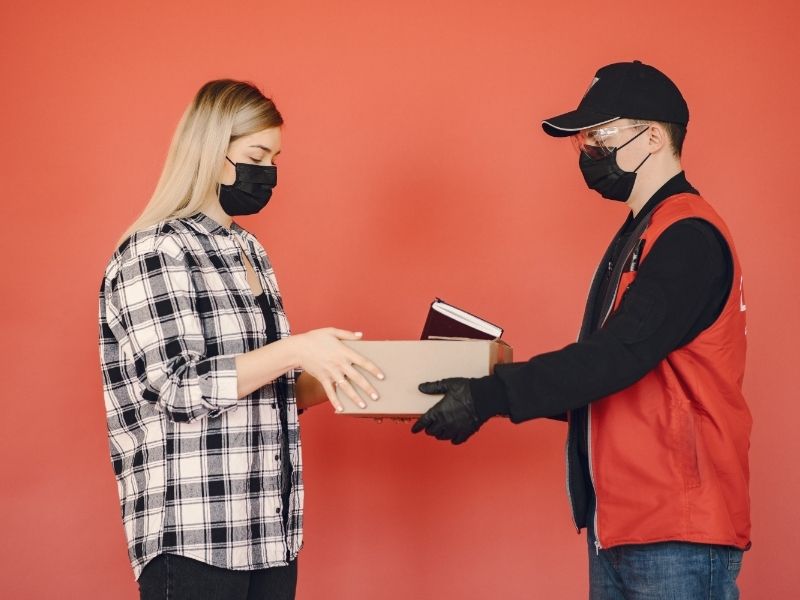 4. Online delivery services are your best friend
Since you will be very fatigued during this difficult time, ensure that you have a tiffin delivery service or a food source whom you can trust to deliver you reliable and healthy food. You can also allow yourself to indulge in the occasional comfort food since there are no dietary restrictions that come with the virus.
Get medicines and groceries online and rely on your neighbors and security personnel to assist you with package delivery to your doorstep. Ensure that the delivery doesn't involve any contact and wear a mask at all times.
5. Get informed by local government body
If you do test positive, your local government body will immediately be informed by the diagnosticians. Do NOT panic. Do NOT be afraid. These are only protocols out into place to ensure your safety and that of your loved ones & residents living around you.
Await their instructions and follow them as instructed. The government body will assign a local doctor to your case and keep a check on your condition. Do not worry, you are their responsibility and they are there to help.
Since the condition is respiratory, it attacks the lungs. The doctors may request you to check your oxygen levels with an oximeter or keep an eye out for chest pressure or pain coupled with a cough. They may also prescribe medication over the phone which you will have to purchase online from your nearest and best hospital or pharmacy.
6. Inform the surrounding residents of your condition:
Stigmatization of it is bad and making a person feel constantly responsible is worse. It's good to remind ourselves that this virus does not differentiate among people. Anyone can get infected and therefore need to be informed at the earliest time possible to curb the further spread.
Remember to remove all mental barriers when communicating this to your surrounding homes and expect sensitivity. There is no shame in accepting and owning up to the global pandemic; a condition that can happen to anyone has already been normalized.
7. If things get worse, seek immediate hospitalization
Ensure you are consulting a doctor online or over the phone at least once a day. This is imperative since any signs of your health getting worse may lead to hospitalization at a Covid Care Center. It's as easy as requesting to be sent to a good hospital near you, and an ambulance will arrive to pick you up within the hour, as per protocols.
Covid Care Centers are equipped with the right medical equipment and medication to service all your needs. With proper quarantine protocols in place, a Covid Care Center dedicated all its time to treating afflicted patients and does its best to nurse them back to health. Be patient and go with the flow of the treatment provided to you.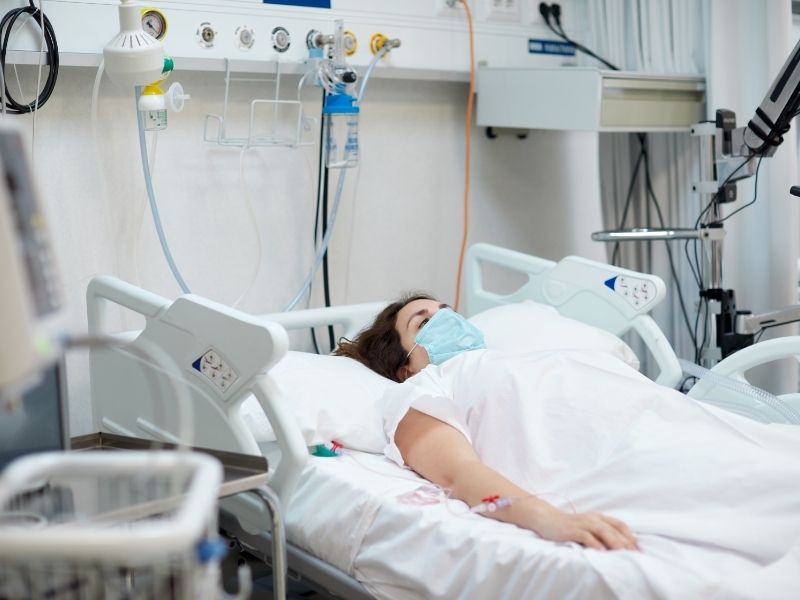 8. Keep your mental health in check:
Yes, It is natural that there is a panic around this situation. Panic that is mostly caused by ill informed text messages making their way onto our mobile phones. When the information is false and exaggerated, it can trigger massive anxiety, hysteria, and fear around the subject.
If you are admitted to a Covid Care Center, it's best to rely on the doctors and follow their instructions well. If you are home quarantined, remember to stay hydrated, talk to loved ones and friends over calls and engage in a fun activity to keep your mind occupied.
Consume vitamin C rich food, and eat a lot of fruits to keep yourself as healthy as you can.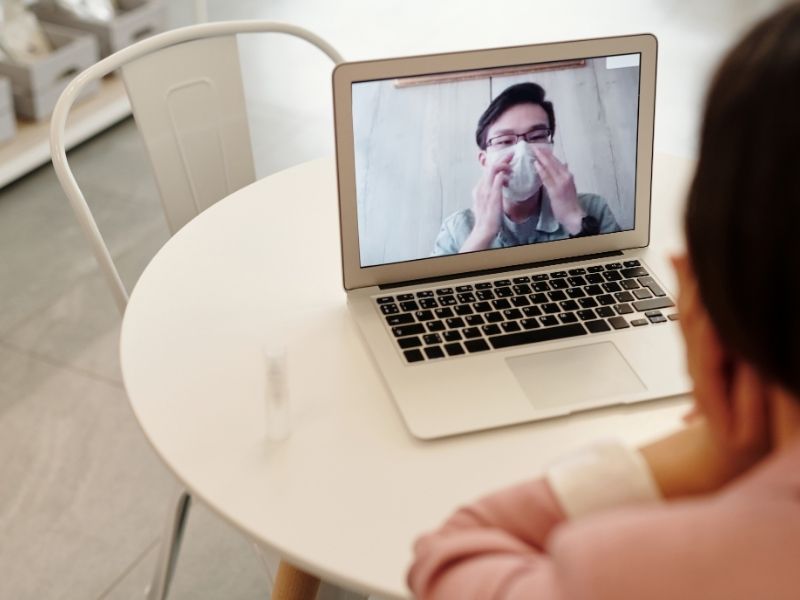 The coronavirus is here to stay for a while, at the very least until a proper vaccine is developed and authorized for use. Until then we've got to remain vigilant and take care of ourselves as best as we can. Remember to follow our guide, stay safe indoors and consult your doctor in case of any concerns related to Covid-19.